WELCOME TO CELESTIA SERVICED APARTMENTS
Opened in 2021, Celestia is a family-owned serviced apartment building with a vision to offer a new level of luxury living in the capital of Laos. All 26 units were designed and built with the utmost attention to detail, and with both form and function in mind. Completed with custom handcrafted furniture, and top-of-the-line appliances, each room has a unique feel and flow, but all offer the same comfort and tranquility.

Celestia Serviced Apartment located at the heart of the city, just a few steps away from many cafes and restaurants, less than 7 minute walk to the Mekong River. Celestia Serviced Apartment, will make you feel most at home; our minimalist style will keep you calm. It is a home where it will make you forget about work, your stress will vanish as you step inside a specialized design for comfort as well as fully equipped furniture electronics.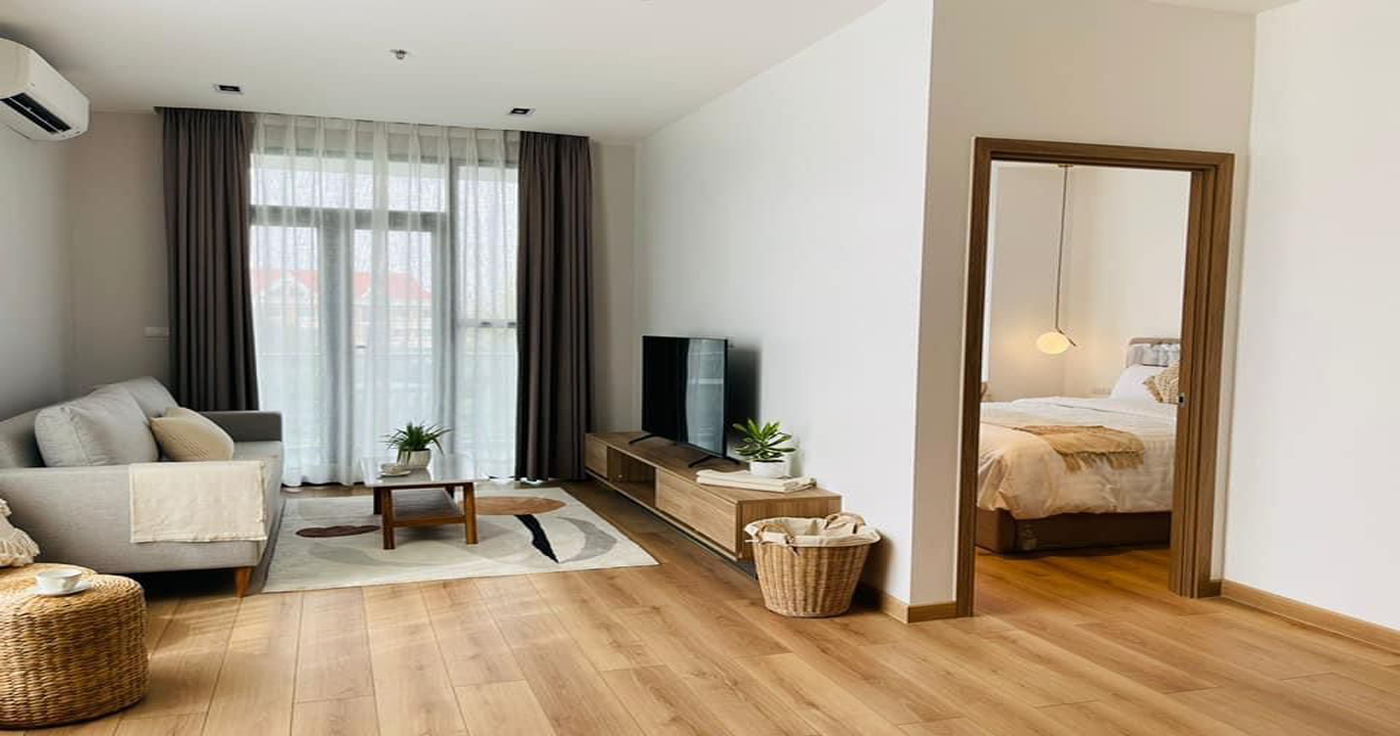 Celestia prioritizes the privacy and safety of all its residents and their guests. Warm and welcoming staff make coming home a pleasure, and can ensure the hassles of city life are a thing of the past with concierge service. Afterall, Celestia is more than just an apartment… it's a lavish escape.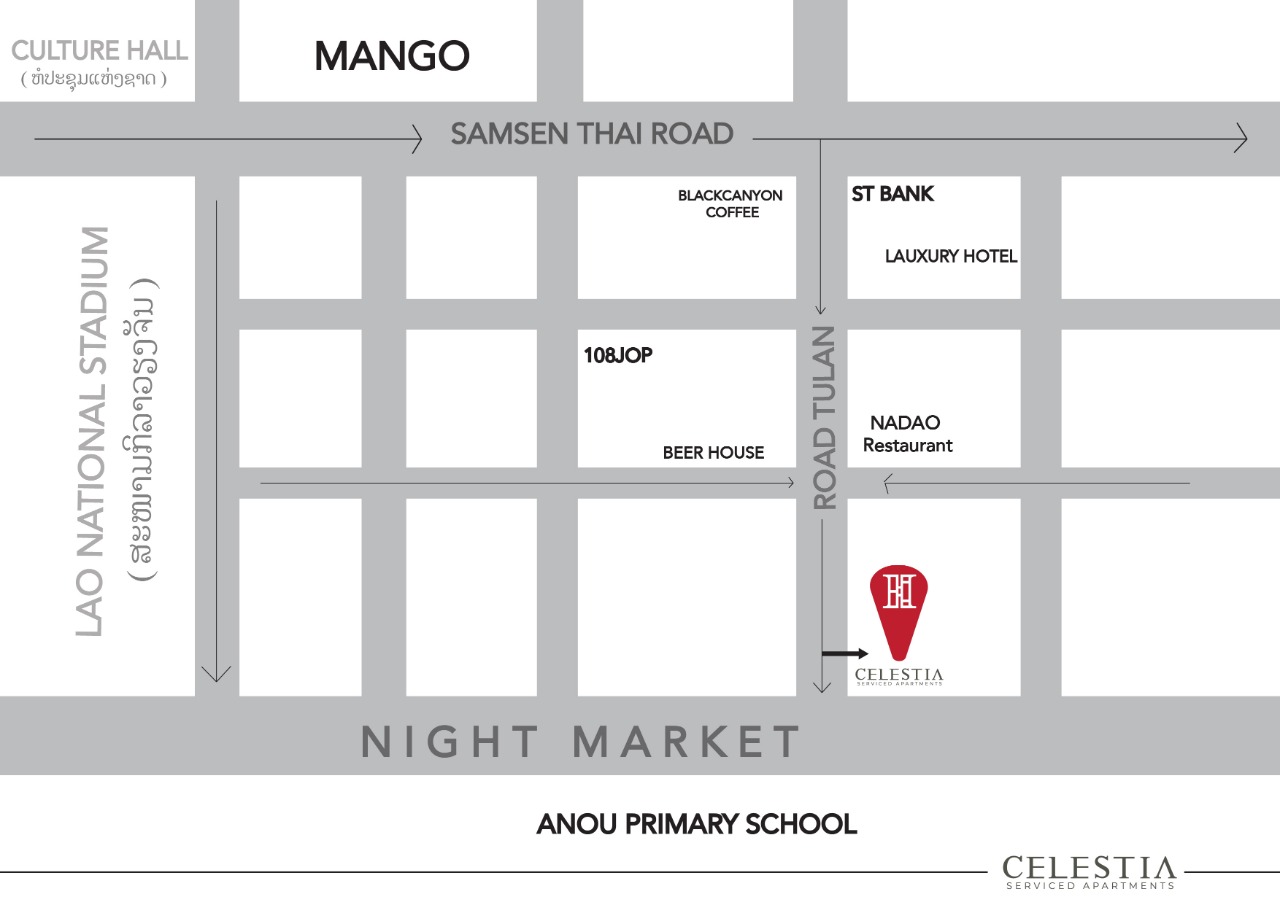 Nestled in Anou Village of downtown Vientiane, a plethora of restaurants, cafes, clothing shops, and other services are less than five minutes away by foot. For even greater convenience, a small boutique and restaurant are located on the premises, as well. As the tallest building in the area, Celestia provides striking views of its surroundings from its top floors.
At Celestia Serviced Apartments

"A piece of jewelry in the heart of the city with an accented note of luxury. Comfortable, luxurious and more importantly, convenient."